Enjoying your vacation, but still want to use the internet? That is possible! You can get a personal Wifi code at the reception. In 2017, the costs for Wifi are € 0,50 per hour. No laptop our computer, but still want to surf the internet. No problem, there is a computer for general use at the reception.
At Brasserie Duinhoeve and at the reception, there is free wifi available.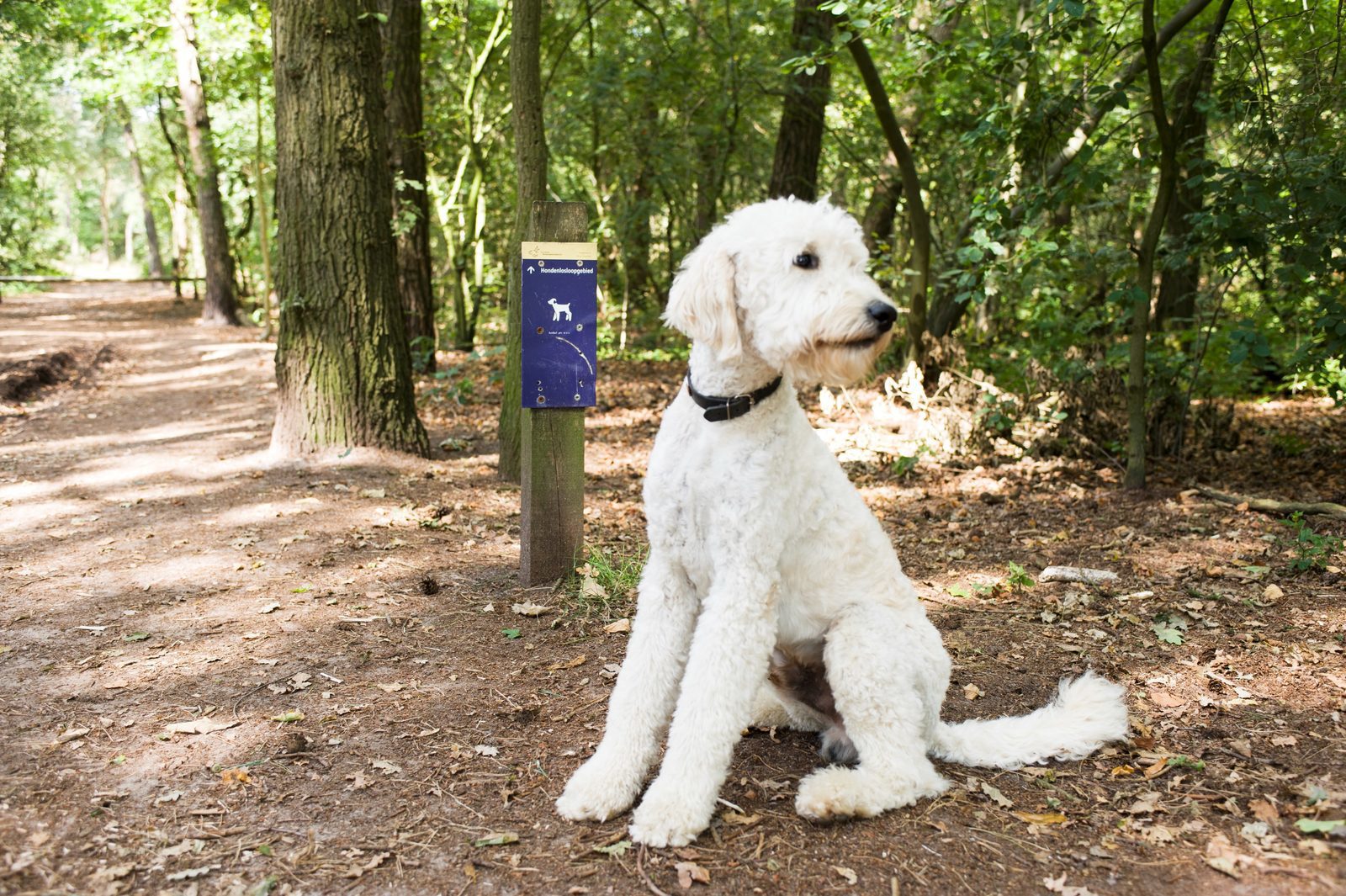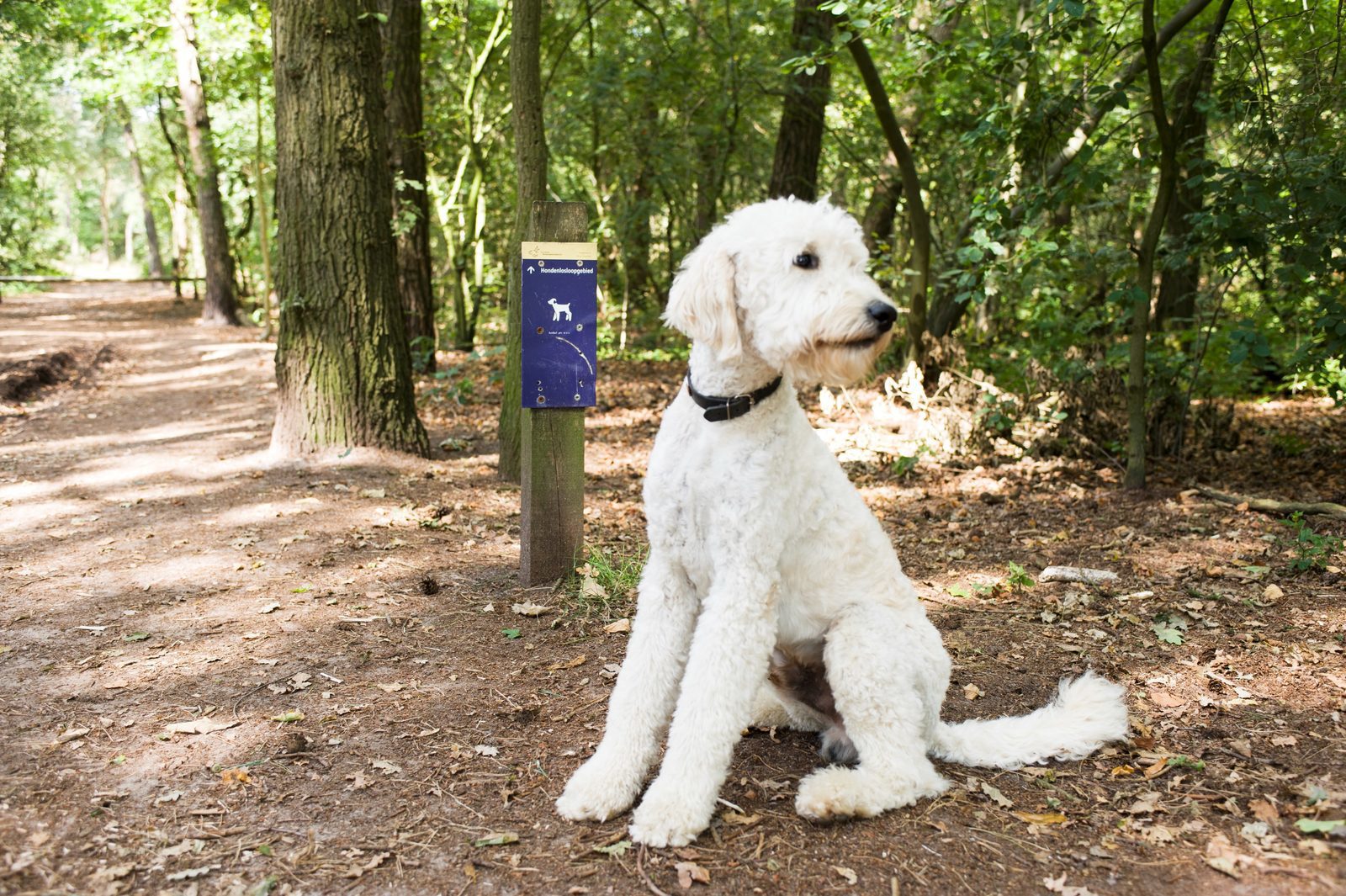 Pets
Camping
You are allowed to bring your dog(s) to our park. Please make sure, that your dog is on a leach at all times. In the Loonse en Drunense Duinen is a special area for these four-legged friends! This area is within a five minute walk from our park. The price for your dog is € 3, - per dog per night. Max. 2 dogs per campsite are allowed.
Accommodations
Dogs are not allowed in our accommodations. In the rental tents only on request.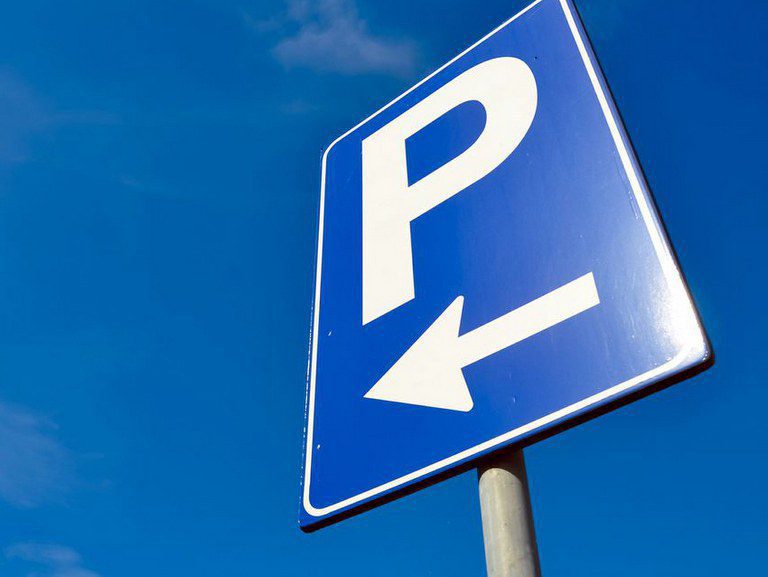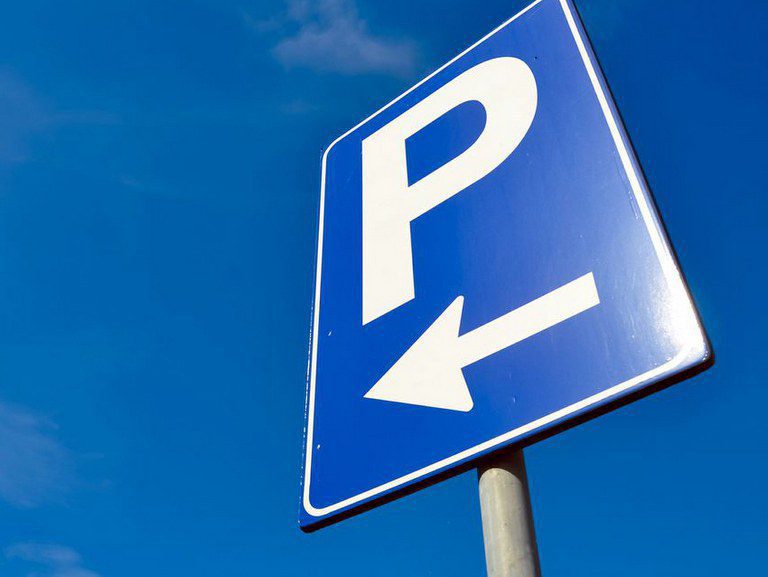 Parking
It is allowed to park one car at the camping pitch or accommodation. You can access and depart the park between 8 AM and 11 PM. The parking place at the reception is always accessible.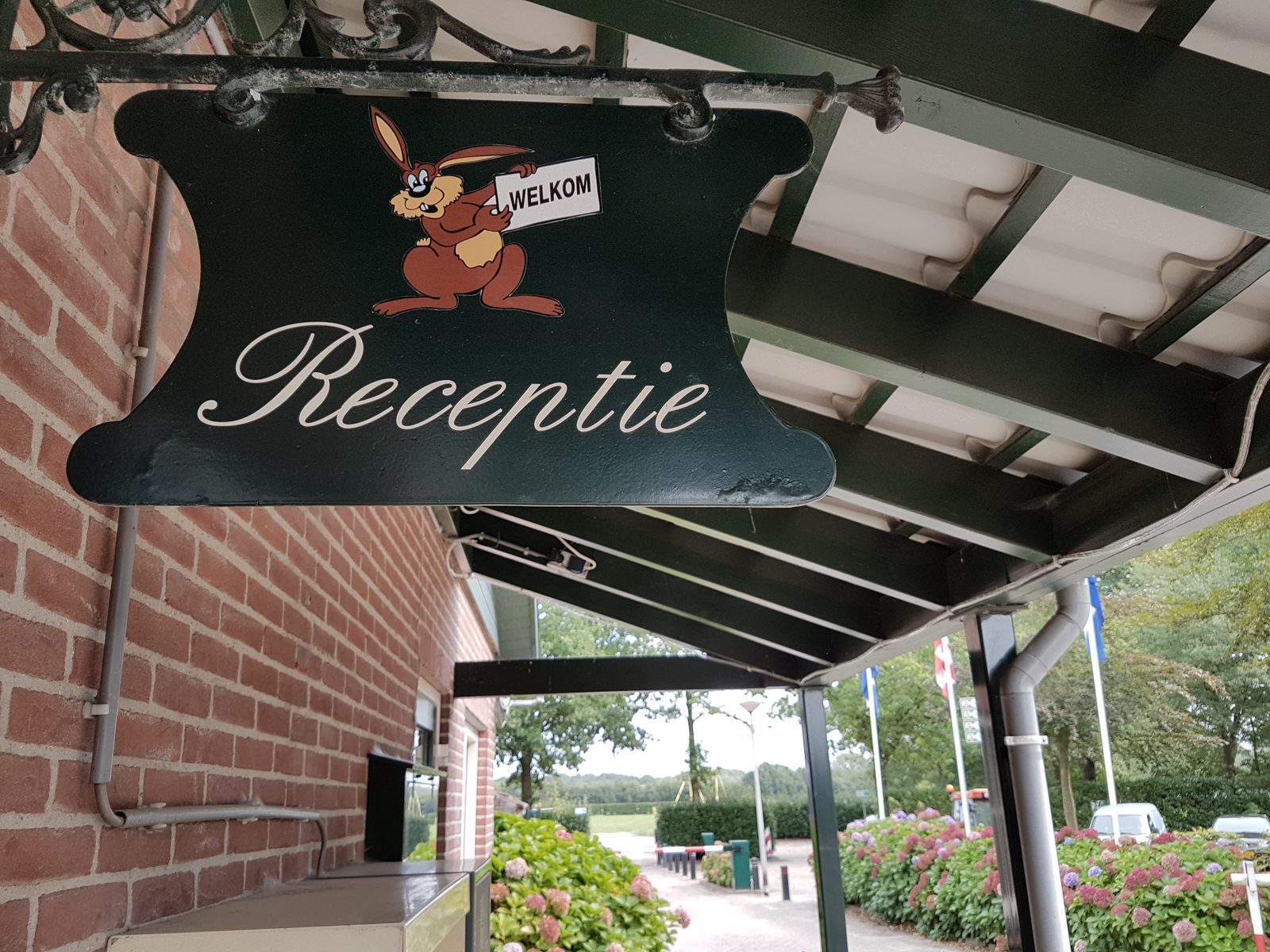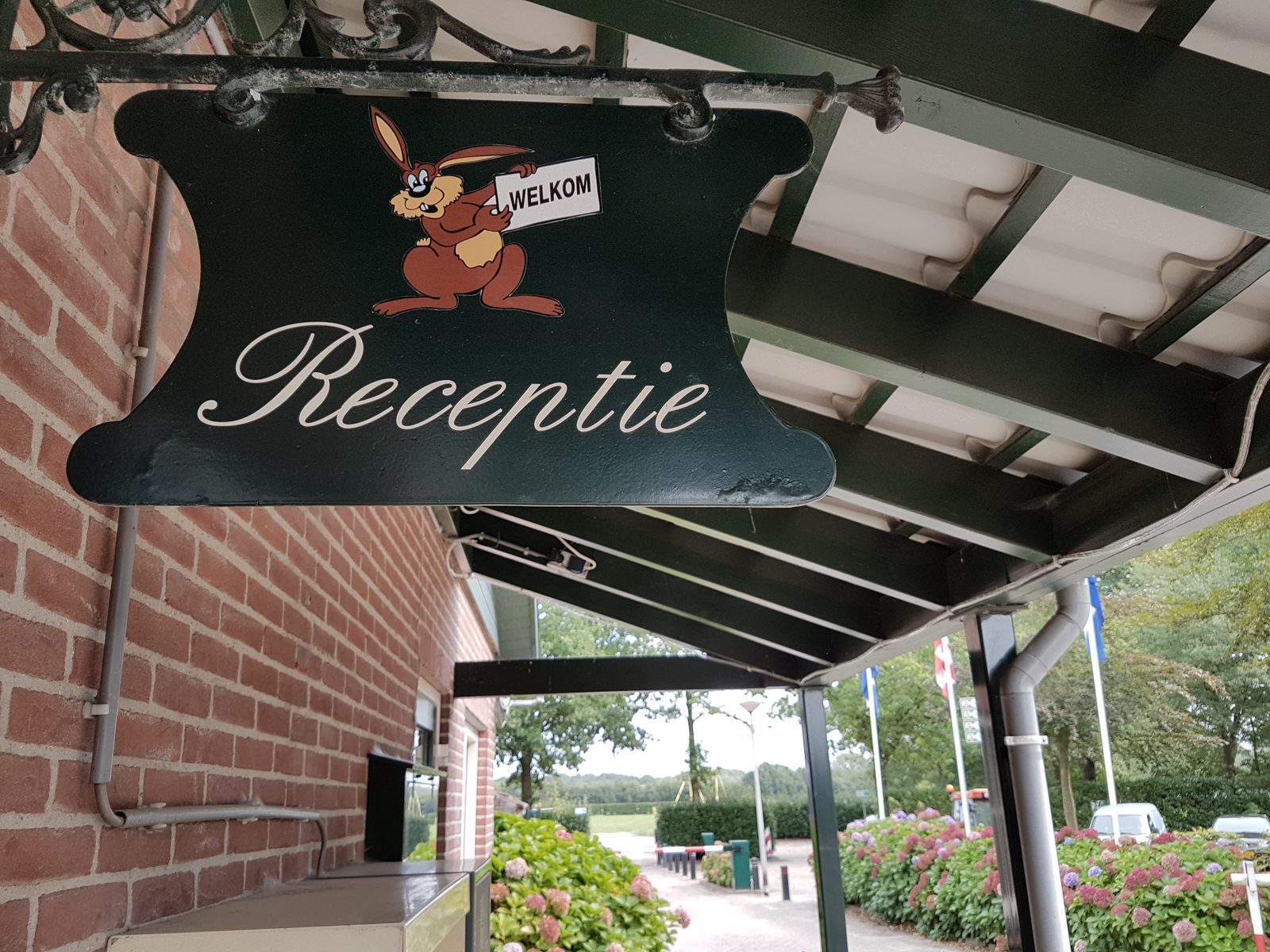 Reception
Come to our reception for information or maps of the area. You can also go to the reception for brochures of fun activities, wifi, to charge your cards and of course all you other questions. We are happy to help you! Check our opening hours on the 'contact' page. In urgent cases you can reach us via the intercom system. After closing hours, you can also reach us in urgent cases at number (0031) 013-5111363
Kinderen hoeven zich op ons park niet te vervelen, zo er zijn meerdere speeltuinen, spring samen met je vakantievriendjes op de airtrampoline of neem een duik in het buitenzwembad!
Het animatieteam is aanwezig in de meivakantie , Hemelvaart, Pinksteren en in de zomervakantie. De animatie is met name gericht op kinderen van 3 t/m 12 jaar. Het animatieteam zal allerlei knutsel, sport- en spelevenementen organiseren en doen er alles aan om de kinderen een onvergetelijke vakantie te bezorgen.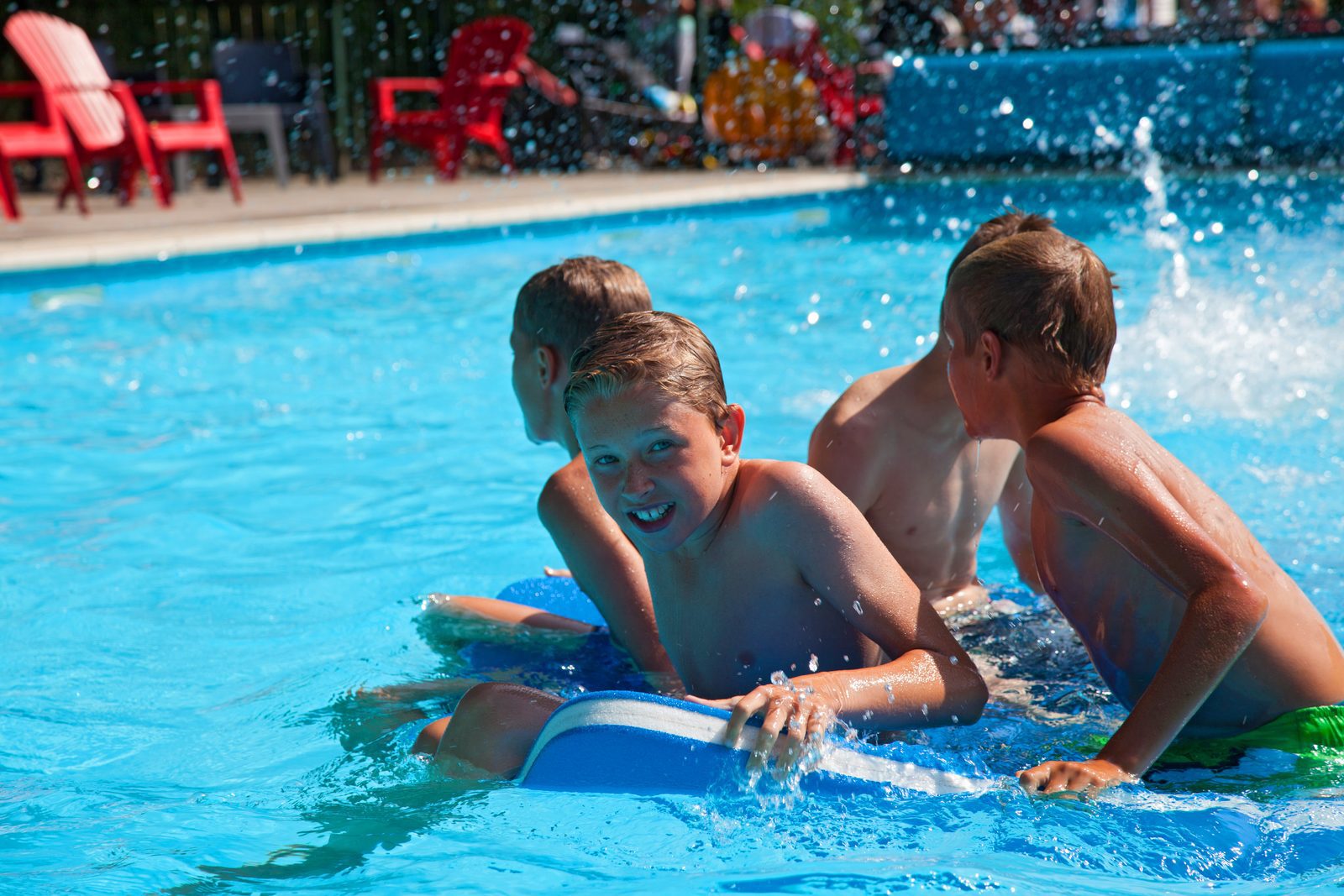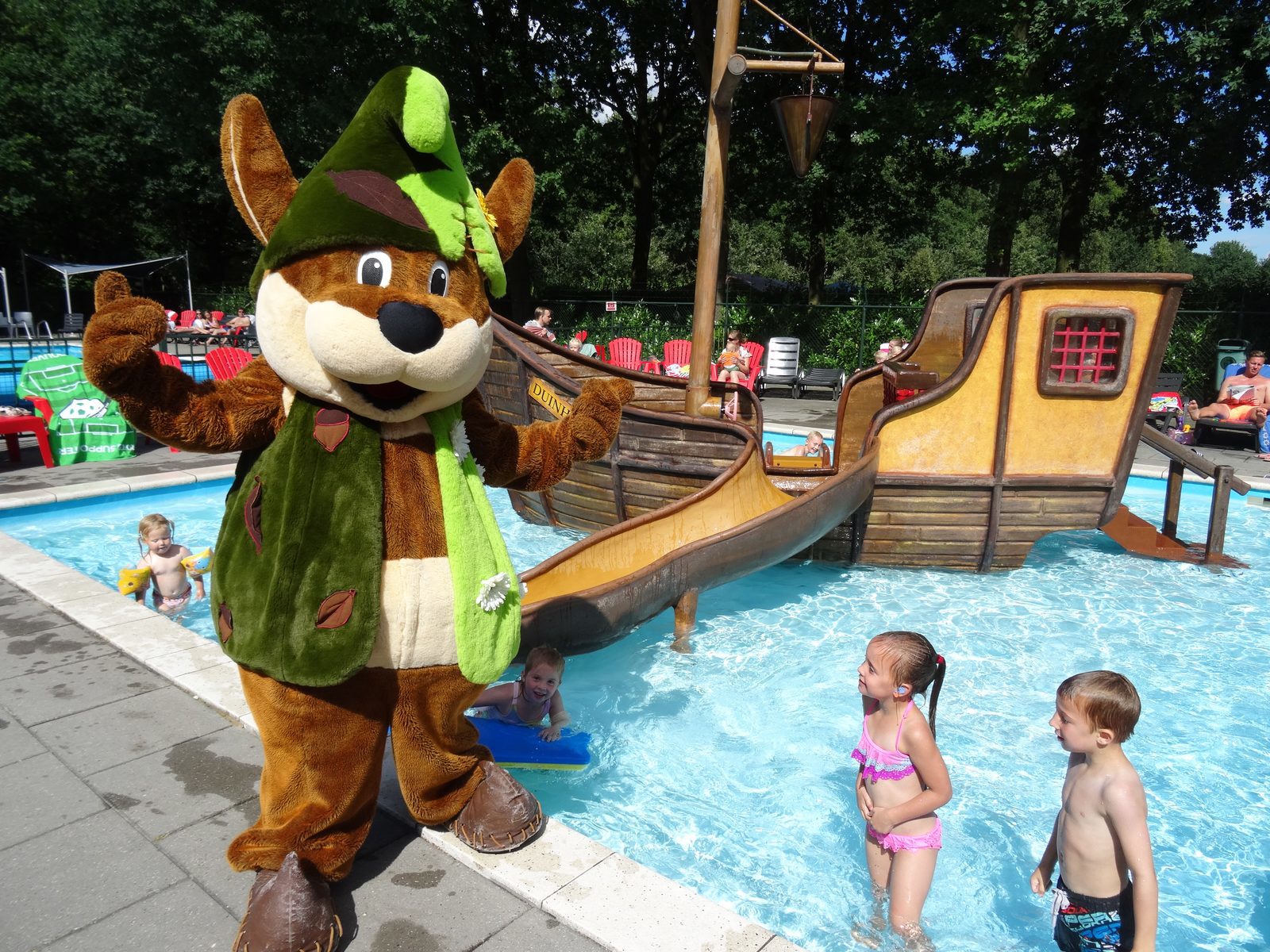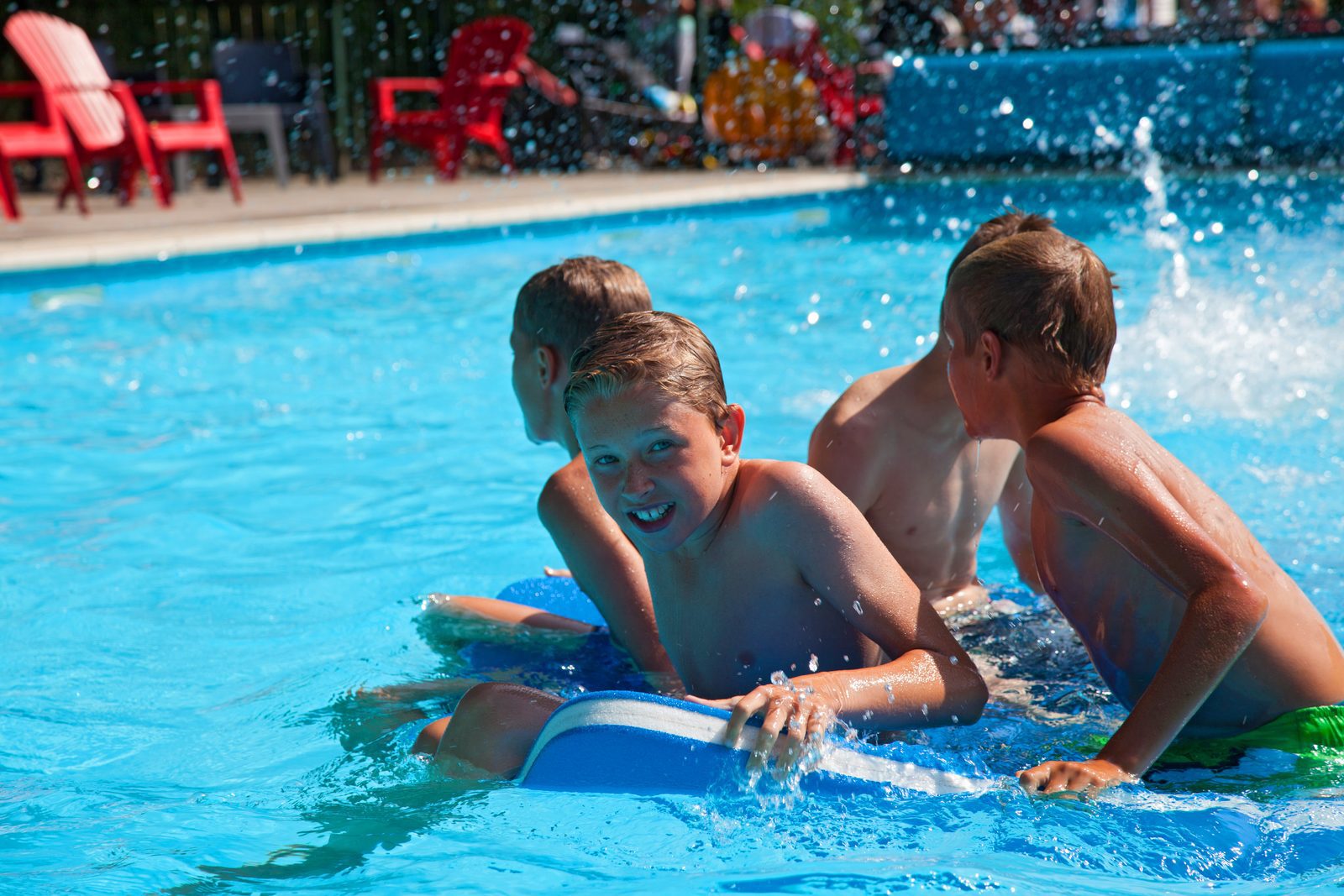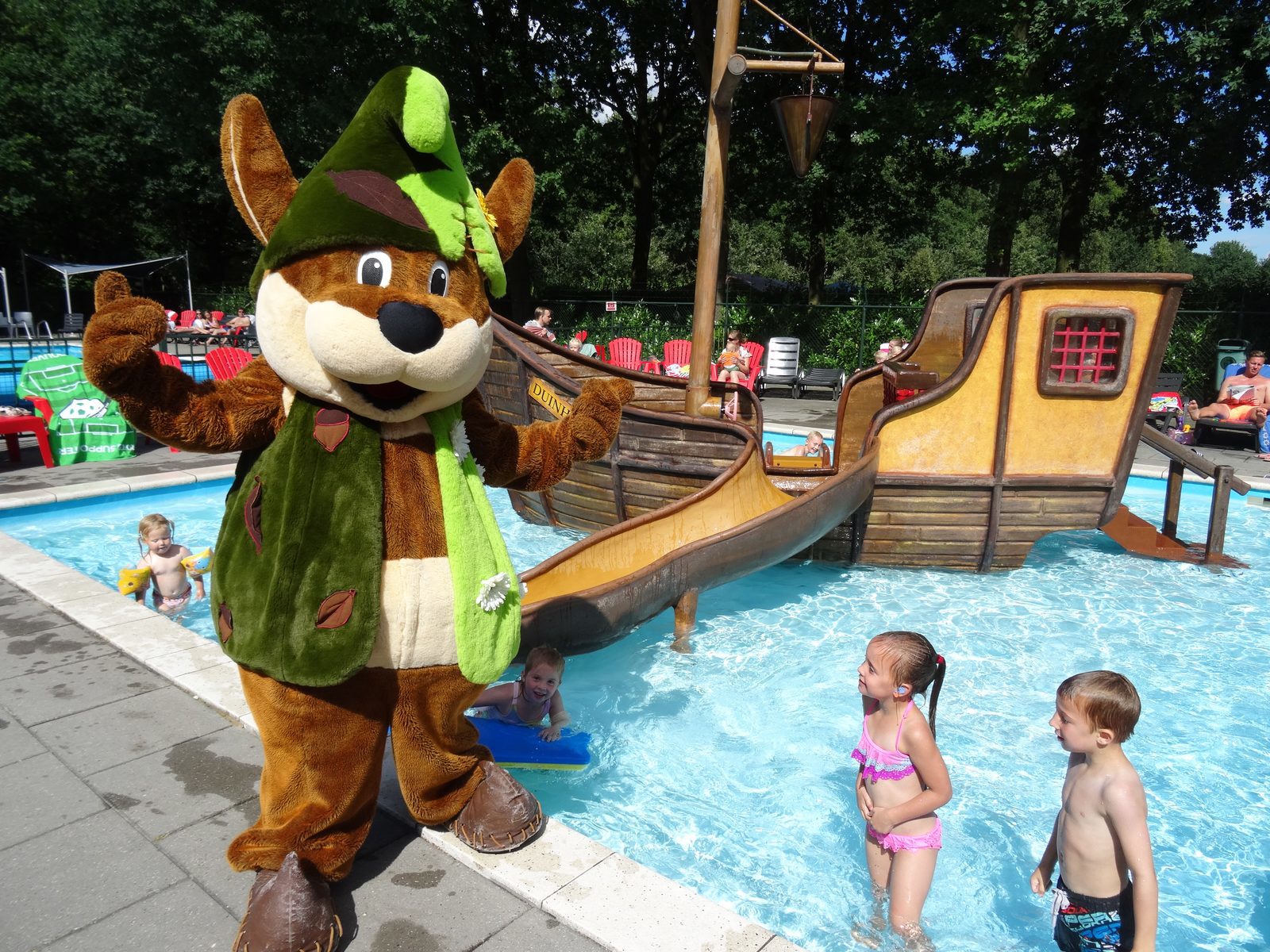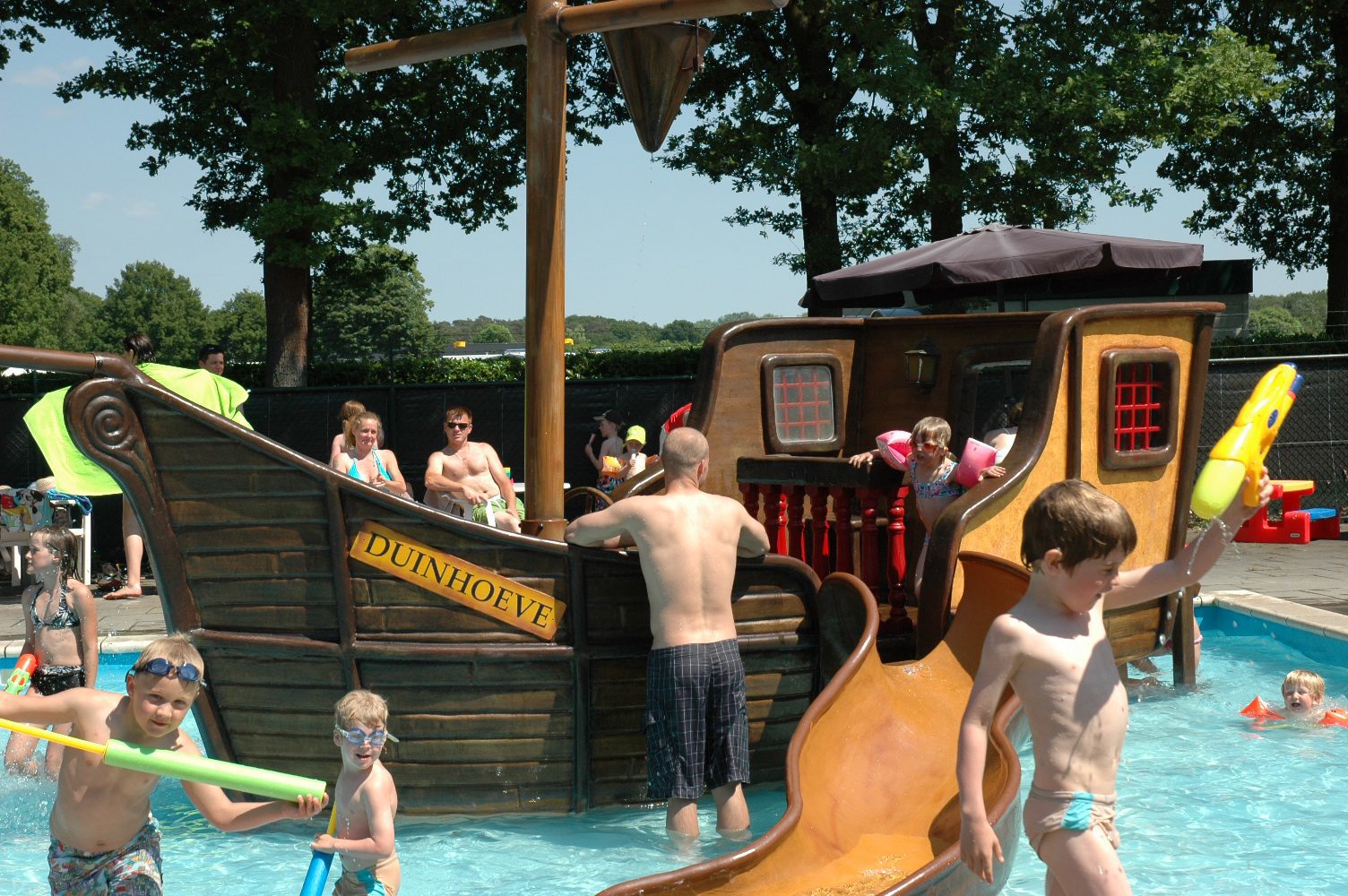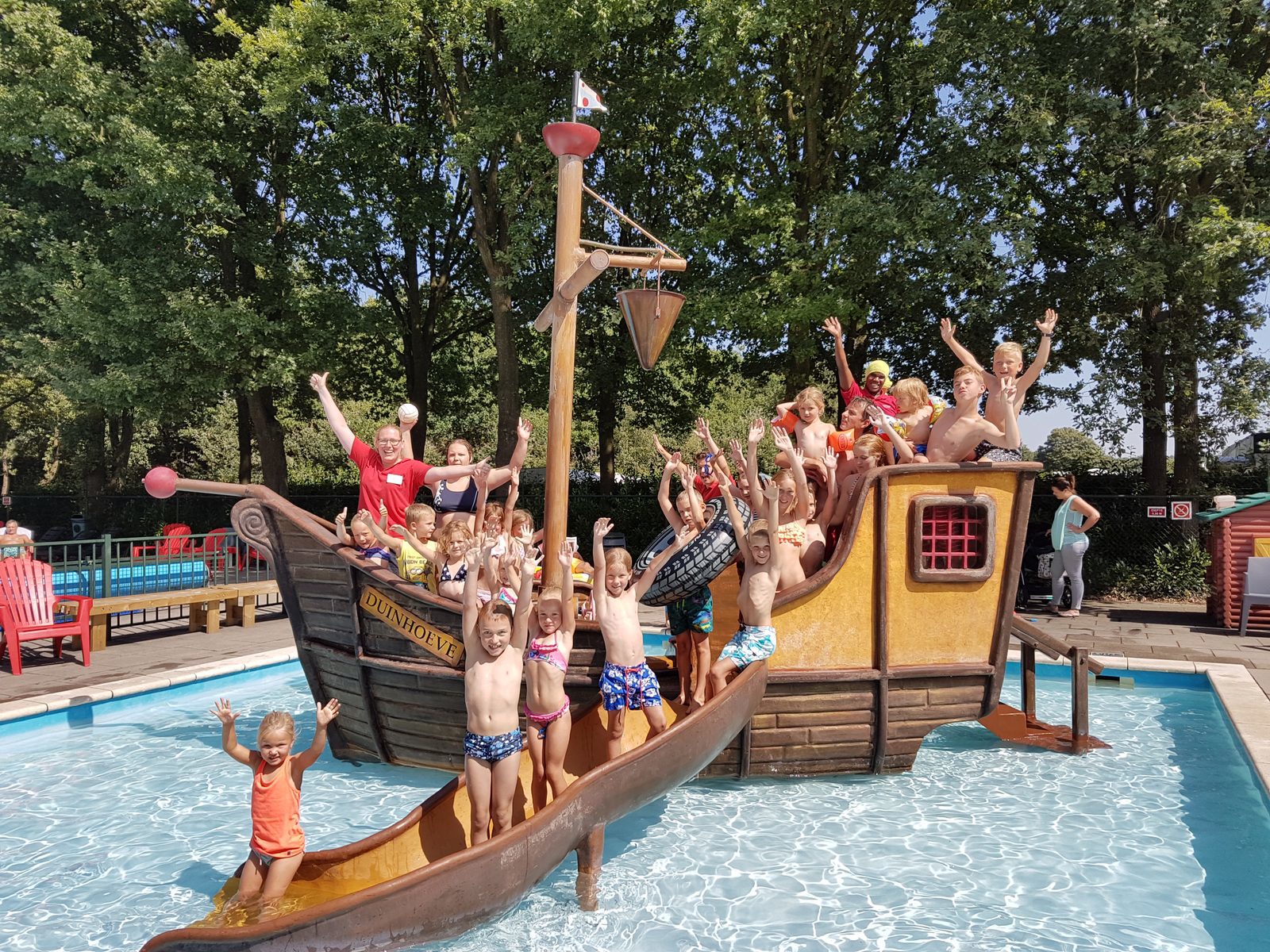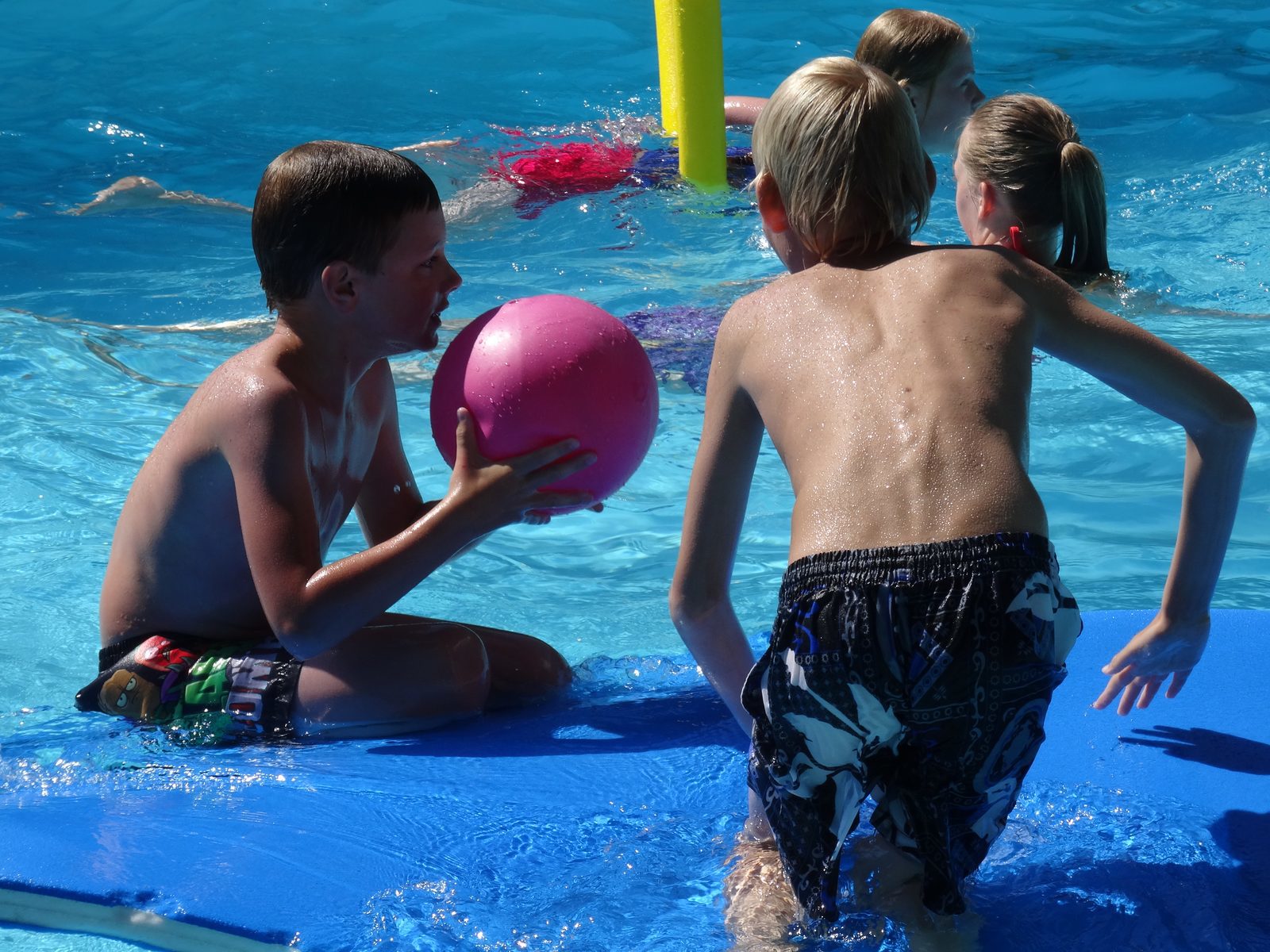 Swimming pool
Make a splash in our outdoor swimming pool, or come and play on the pirate ship! The campsite has a deeper (16x8 meters, 140cm deep) swimming pool with play mats and a children's pool (8x8 meters, 30cm deep) in which there is a nice toy boat with sprayers and slides. The outdoor pools are heated, so even with less weather you can use the pool. If you love sunbathing, take a seat on our sun beds along the pool. There are also parasols, tables and chairs around the pool. Please note that there is no supervision at the pool! The swimming pool will open in 2018 from 21 April to 1 September. Swimming pool is only accessible for guests of our park.